ATTENTION
Quote:
As of a very long time ago, zAlternator is no longer available by itself, but is now included in the zSuite application. You an find information about zSuite and a download link here.
Finally, a release candidate of zAlternator is here! Yay! zAlternator is a program that will allow the Zune to be picked up and synced with programs other than the Zune program. It has been fully tested and proven to allow the Zune to be picked up and synced with the Zune program (duh), Windows Media Player 11, Winamp, and MediaMonkey. I have been unable to fully test the iTunes side of the program, but hopefully it should work.
Remember,
unlock
the Zune first if you want to sync to it in any program other than the Zune program.
Quote:
Manual Unlocking:

It actually has nothing to do with manual labor (aka hardware modifications), so it does not void your warranty.

By default, the Zune can not be accessed by anything other than the Zune program. To get it to work in other programs we have to (at this point) manually unlock it. Here is how:

1. Start up the Zune program
2. Get media and start a sync to your Zune
3. When your Zune is displaying the "synconizing" screen, end the Zune process through Windows Task Manager
4. Fire up zAlternator and set Zune to use a different program

If you download, please leave feedback! Thanks!
Screenies: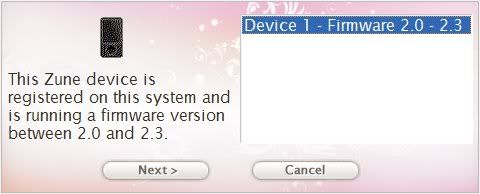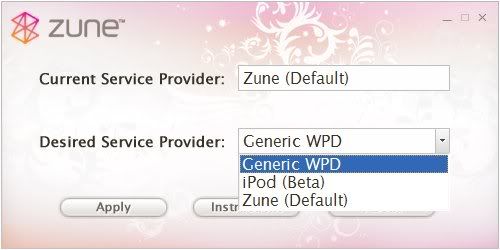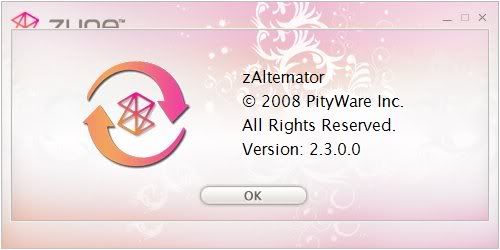 Download
here
. (Hosted by DarkZune)
*NOTE: This is not the final version, so use with own risk! -LPX